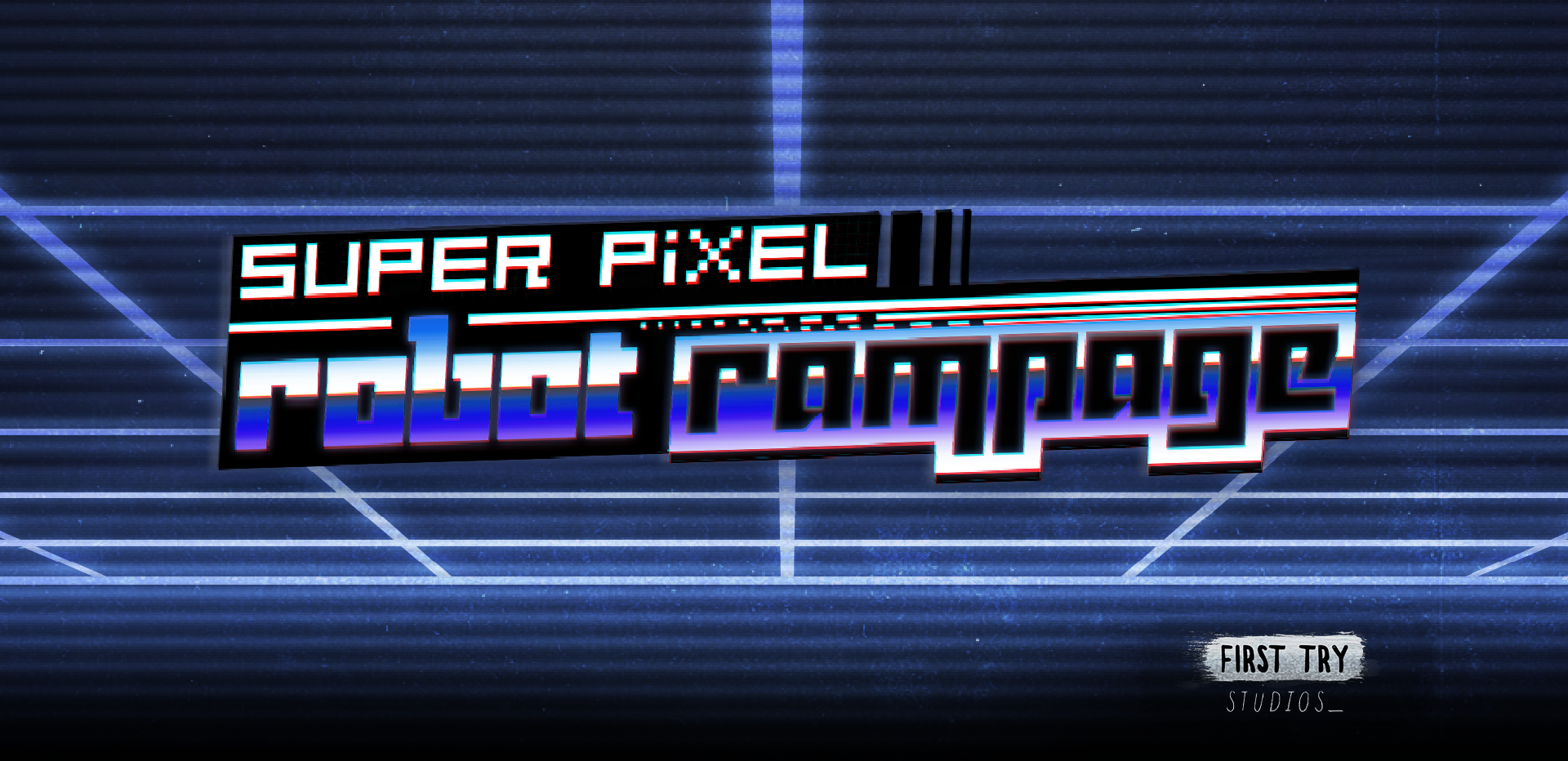 Super Pixel Robot Rampage
A downloadable cyber game for Windows
Year 2279, you have awaken in Otek Labs, which were controlled by V.I.O.LE.T., an A.I. that has acquired self consciousness and decided to slaughter humanity using their own creations against them.
Now it´s your turn to get equipped with a wide range of weapons provided by Otek Labs, explore all the rooms in order to encounter V.I.O.L.E.T. and destroy her!
WASD to move around

LeftClick to shoot
RightClick to Dash (makes you invulnerable during that short period of time)
F to open the most useful shield of all time
E to interact with chests, shops, shield recharge station and pickup guns
Q or MouseWheel to switch between your two gun slots
M to open up the map
I to open gun information
Escape to open the "not pause" menu (you can't actually pause the game, that's cheating!)
27 different weapons
3 levels with their unique and epic boss
6 types of enemies
5 pasive objects
3 temporary powerups
We are a small team of four students on our first year of learning game development. This is our first game made with Unity and we enjoyed making it so much that we probably ended up spending on it more time than we should. We are very passionate about what we do and we'd love to hear your opinion!
Feel free to email us at: firsttrystudios@gmail.com
Download
Click download now to get access to the following files:
sprr_portable_win_x32.rar
85 MB
sprr_installer_win_x32.exe
82 MB